Our computer forensics team is an exceptional collection of professionals who deliver much more than technical expertise. They understand the complexities of each matter of project they take on to become a key part of litigation strategy or corporate security.
Mr. Yaniv Schiff, Director of Digital Forensics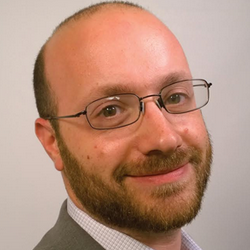 Yaniv is the leader of QDiscovery's computer forensics team, managing investigative, and technical consulting services. His expertise extends to complex forensics projects involving geographically dispersed custodians, major data breaches, trade secret theft, high-profile investigations and spoliation.
Yaniv regularly serves as the lead testifying expert, appearing either by deposition or in local, state and federal courts. He is credentialed as a Certified Computer Examiner (CCE) through the International Society of Forensic Computer Examiners, is a member of the High Technology Crime Investigation Association (HTCIA), and has served as an adjunct professor at Loyola University in the field of computer forensics.
Yaniv graduated from Michigan State University, but he has a soft spot for U of M because he grew up in Ann Arbor.
Helen Geib – General Counsel
In addition to her responsibilities as QDiscovery's General Counsel, Helen provides consulting services to the company's clients on all aspects of electronic discovery and courtroom technology. Prior to joining QDiscovery, Helen practiced law in the intellectual property litigation department of the Indianapolis office of Barnes and Thornburg. She graduated summa cum laude from The John Marshall Law School in Chicago and earned her bachelor's degree in physics from Drew University. She is a member of the bar of the State of Indiana and the US District Court for the Southern District of Indiana and a registered patent attorney.
Gary Hunt – Senior Examiner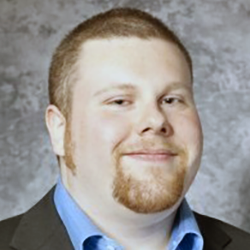 Gary's expertise includes conducting complex forensic investigations, testifying as a forensics expert, administrating networks for enterprise corporations, leading teams of incident response consultants, and managing forensic laboratories.
Gary holds a Bachelor's Degree in Computer Forensics from Bloomsburg University of Pennsylvania and brings with him a wealth of knowledge and experience acquired from his digital forensics career where he has worked closely with clients ranging from law firms to major corporations. Additionally, Gary is a Certified Computer Examiner (CCE), AccessData Certified Examiner (ACE), and a member of the High Tech Cyber Crime Consortium (HTCC).