Internal Investigations : Corporate Identity Theft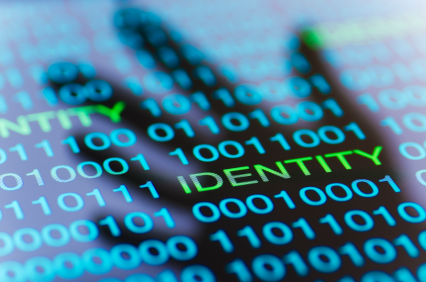 Financial fraud continues to pose new challenges as more and more companies transact business via the Internet. Hackers and financial con artists both from within the United States and around the world often attempt to impersonate a company by registering similar website domain names closely matching legitimate businesses.
Once a similar website has been registered, copies of the legitimate company's website can easily and quickly be made using website copying tools such as HTTrack. Within hours of registering a closely matching website, the corporate identity thief can have a fully functional website up and running that appears to be the legitimate business' website. The perpetrators of these internet driven financial crimes will typically modify telephone numbers contained in their copy of the website and will setup telephone numbers using Skype or other VOIP service providers for the purpose of vouching for the order or for the vendors payment reliability and creditworthiness.
To further support financial credit theft scheme, emails will often be setup utilizing web-based email service providers. Emails can be used to phish for potential companies willing to provide credit terms based on the appearance of a reputable and established business making the inquiry.
Phishing activities and telephone calls in support of these financial crimes are often masked by the perpetrators by using anonymous IP web surfing services that can make the tracing of the perpetrators more difficult. Forensicon has decades of experience tracking hackers across the Internet and is skilled at analyzing vast amounts of information in an an effort to find the needle in the haystack that points out the identity of the perpetrators.
Once the identity of a company has been replicated effectively, the thieves will often then induce other company's, often legitimate clients or vendors of the impersonated firm or entity to provide products and services on credit terms. When the impersonation of a company website and identity occurs, the first realization of what has taken place by the victimized company is often from an existing customer or vendor of the firm.
Should this happen to your firm or your client's business, it is important that the company experiencing this situation quickly retain a knowledgeable consultant who has years of experience tracking such perpetrators with success. Not acting quickly could result in the legitimate business becoming ensnarled in litigation initiated by defrauded businesses who provide credit, services and merchandise to the corporate identity thieves. Loss of respect amongst vendors, clients and staff of the firm is also a challenge that many companies suddenly face.
The motivation for such actions against your firm can include disgruntled former or existing employees who wish to hurt your firm or provide a payback. Competitors desiring to destroy your firm's reputation or weaken your company may have legitimate motive for perpetrating such actions. Competitors may be motivated to obtain your firm's vendor relationship exclusively or acquisition of your clients and or employees. In some cases, financial fraudsters unconnected to you may be perpetrating the corporate identity hoist purely for profit and self-enrichment.
If your company recently discovered that some unknown entity is impersonating your business or ordering goods or services without your involvement, it is important to act promptly to protect your business's reputation and credit worthiness. The perpetrators may be subject to criminal actions, but regardless, you need to take actions to protect your company from the potential financial fallout that can result when these circumstances occur. Forensicon has experience and knowledge that can dramatically improve the outcome of your firm's long-term viability in reacting to these events and navigating your business through recovery, data preservation, legal strategy and online detective work.
Call Forensicon staff today at 888-427-5667 if you would like a complimentary consultation about a recent discovery of corporate identity theft.