Yaniv Schiff Promoted to Director of Digital Forensics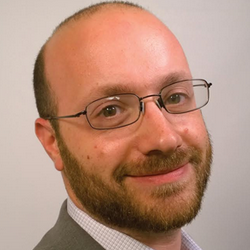 CHICAGO, Nov. 11, 2014 /PRNewswire/ — Forensicon, Inc., a Chicago-based digital forensics and eDiscovery firm, is pleased to announce the promotion of Yaniv Schiff from Senior Computer Forensics Examiner to Director of Digital Forensics. In Schiff's new role as Director, he will lead company efforts to build out the team of digital forensics examiners and provide leadership within the company's digital forensics practice area.
Schiff joined Forensicon in 2006 and has testified in numerous cases since, including high profile cases such as the Mumbai Hotel bombing trial pertaining to the charges alleged against Tahawwur Rana: www.forensicon.com/forensicon-news/yaniv-schiff-testifies-regarding-mumbai-terror-trial-of-rana/
Schiff maintains industry certifications including Certified Computer Examiner (CCE). He is also a member of the International Society of Forensic Computer Examiners and High Technology Crime Investigation Association. Schiff has also served as an adjunct faculty member at Loyola University teaching computer forensics to graduate and undergraduate level students.
Lee Neubecker, President of Forensicon, Inc., stated, "Yaniv has proven to be a formidable force inside and out of the courtroom. Yaniv has strong moral character and the self-confidence to stand his ground on what can and can't be said in the courtroom in forming an expert opinion. In his new role, Yaniv will help our company expand and build out a larger group of testifying experts to keep up with ongoing growth in our client base."
About Forensicon, Inc.:
Forensicon, Inc. is a digital forensics and eDiscovery firm based in Chicago, Illinois that specializes in digital forensics analysis and consulting within the areas of internal investigations, trade secrets misappropriation, employment litigation and data breaches.